FOURTH GENERATION
---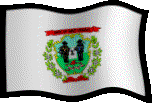 65. Elizabeth Lucille Leeber was born on 19 Oct 1915 in McAlpin, West Virginia. Birth record No. 5, Page 14, filed by Dr. George W. Johnson, filing date not given. Date of birth listed on birth certificate is October 18, 1915. Recorded in the Raleigh County Court House, Beckley, West Virginia. Born Elizabeth Lucille Leeber 10/18/15 McAlpin, WV [Raleigh County]. Social Security records indicate birthdate is also October 18, 1915. Applied for social security card in New York She was christened on 26 Mar 1916 in Beckley, West Virginia. Baptized as Lucian Liopardo on March 26, 1916 at St. Francis de Sales Church in Beckley, WV by J. P. T. Holzmer. Godparents were Alphonso DiProspero and Carmela Rusciano. Birth listed as October 19, 1915 in McAlpin, WV. Liz and Emerson took her brother Fury's son, James Victor Leeber, to raise in 1956. She died on 9 Sep 1982 in Beckley, West Virginia. She was buried on 12 Sep 1982 in Beckley, West Virginia at Sunset Memorial Cemetery. She has reference number 054202437.. Restaurant, Pull-E-Bone, Liz operated from the late 1940s until 1960s and where she resided until 1958 before purchasing her first home. Except from the Beckley Post-Herald, Beckley , WV follows:
Ex-Restaurant Owner Dies
Mrs. Elizabeth Lucille Leeber (Liz) Little, 66, of Prosperity, died Thursday at 1:40 p.m. in a Beckley hospital after a long illness. Born October 19, 1915 at McAlpin, WV, she was the daughter of the late James and Catherine Rusciano Leeber. Mrs. Little, a resident of Beckley since 1945 was born and reared in McAlpin and also has lived in New York and Arizona. Mrs. Little, a prominent business woman of Beckley, was the owner and operator of Liz's Little Restaurant and has been working in various food service businesses in the area since 1950. Liz started in the food service business in 1950 with her late husband, Howard Emerson Little at a restaurant called the Pull-E-Bone. She worked at Dave's Nut Shop, later known as The Nut Shop, and worked at a fountain in Watkins. Mrs. Little also has worked in the concession stands at Little Beaver Lake, the Raleigh County Armory, the Dry Hill Community Building, and the Amphitheater at Grandview State Park. She was preceded in death by her husband, Howard Emerson Little, March 25, 1967; four brothers, and two sisters. Survivors include a son, James Victor Leeber, at home; two brothers, A. P. (Tony) Leeber of Jacksonville, Fla. and Victor Leeber of Ghent, and four sisters, Mary Caravaggio and Julie Cataline, both of Detroit, Mich., Minnie Leeber of Mabscott and Louise Leeber of Prosperity. Services will be Monday at 1 p.m. in the Melton Mortuary Chapel with the Rev. Don Lowe officiating. Burial will be in Sunset Memorial Park at Beckley. Friends may call today from 7 p.m. to 9 p.m. Pallbearers will be Fred Leeber, Mike Leeber, Jr., Rick Leeber, Andrew Caravaggio, Bill Lechok, Mariano Gianfrisco, Michael Belcher, and Tom Parker.
Photos: 1930 Photo with Fury and Louise | 1944 Photo with Doug |

Early 1950s Photo |

1954 Photo with Mamie and Minnie |1967 Photo with James
She was married to Howard Emerson Little, son of James Clarke Little and Lura Fleshman, on 6 Jul 1935 in Beckley, West Virginia. Howard Emerson Little was born on 16 Jan 1914. He was buried in Mar 1967 in Beckley, West Virginia at Sunset Memorial Park. He died on 25 Mar 1967 in Beckley, West Virginia.
Photos: 1932 Army Photo



Return to Table of Contents