THIRD GENERATION
---

12. Pietro Leopardi was born on 18 Dec 1871 in Sulmona, Italy. Carrubino was a nickname given to Pietro.
Photos: 1900s Photo
Pietro Leopardi and Anna had the following children:




+53 i. Emanuele Leopardi.



+54 ii. Concetta Leopardi.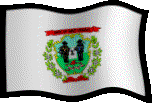 +55 iii. Michael Leopardi. (later changed name to Leeber)



+56 iv. Giovanni Leopardi.



57 v. Luigi Leopardi.


Return to Table of Contents